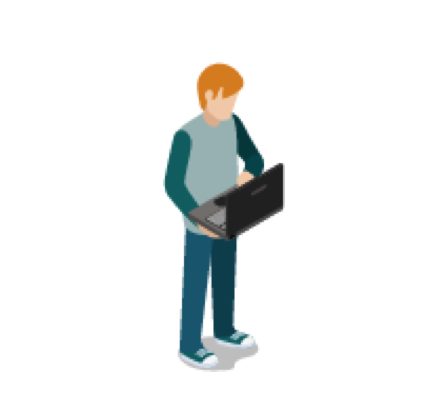 What is google adsense account?You can make money, right?
Beginner blogger
This time, I will introduce you to google adsense account from application to earning.
The easiest way to monetize a blog, Google Adsense is
However, even if you do, you can't monetize well.
First of all, it is important to know "What is Google Adsense" and "How to earn money".
This article is the perfect starting point for getting started with Google Adsense .
Please refer to it for a detailed explanation.
What is google adsense account?
Google AdSense (Google AdSense) is an "advertisement" operated by Google .
When you're reading articles on your smartphone or computer, you've probably seen these ads.
▼ Examples of advertisements often seen on the Internet
All of these become Google ads.
"Google ads" are not ads that appeal to Google.
Google earns advertising revenue by signing contracts with various companies and pasting their advertisements on web pages.
If you usually walk around the city, you will see various advertising signs, but you should think that "the sign has moved to a web page".
Advertiser
The person who posts ads on Google Adsense is the "person who owns a blog or website" .
Anyone who has been reviewed by Google and approved to place an ad can use google adsense account. (I will explain the registration / examination method in detail later)
Advertiser with google adsense account

Advertisers are "people who paid Google to sell their products (mainly businesses) . "
The number of people using the Internet has exploded compared to the past. Therefore, google adsense account may be the most effective advertisement in modern times.
People who want more people to know their products and services ask Google to advertise.
Find out how it differs from Google AdWords
To better understand Google Adsense, you need to know about "Google AdWords" .
Google AdWords is an advertising management and operation service provided by Google .
Google earns 90% of its gross profit from Google AdWords advertising fees.
Many companies and individuals who want to spread their products and services are paying for advertising because they want to use high-impact web advertising.
 MEMO
Google AdWords changed its name to "Google Ads" in July 2018.
Two types of AdWords ads
Here are two types of ads you can use by paying AdWords.
①Ads displayed in search results
The first is ads that appear in search results.
Have you ever seen an "advertisement" sign when searching?
For example, when examining a "Ad network." The four articles from the top had "advertisement" displayed.
These articles are ranked high by paying Google AdWords.
② google adsense account
The second is Google Adsense displayed in the article.
Ads that are appropriate for the person viewing the article are automatically displayed.
Briefly explain how to earn with google adsense account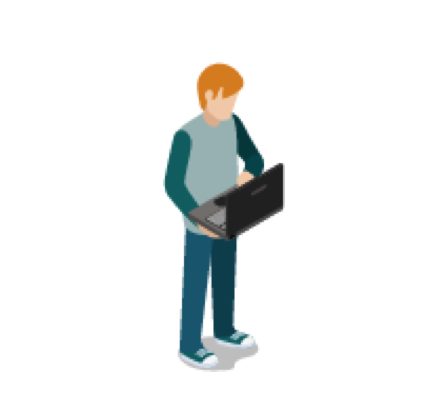 I want to know how to earn with Google Adsense.
-The mechanism to earn with Google Adsense is simple. "How to earn" is explained using a relationship diagram.
Here's a quick overview of how you can earn with Adsense. Let's suppress each flow.
Step II Companies and AdWords
To increase sales, companies apply and register with Google AdWords and ask for ads.
At that time, the company will pay Google as an "advertising fee".
Step II Site Owner and Adsense
Site owners (such as bloggers) apply and register with Google Adsense to monetize the site.
The only time you can get Google rewards is when you click on an ad in an article .
Step ③ User clicks on ad
Only after a visitor to your article clicks on an Adsense ad will Google pay the site owner.
The average per click is around 0.20 to 0.30  (CPC varies depending on the type of ad displayed)
This reward comes from a portion of the money you receive from companies and other advertisers. And if a user buys a company's product or service through the clicked advertisement, it becomes a company's sales.
Reward is 68:32 ratio
For simplicity, let's assume that an advertiser company has placed an ad for 1USD per click.
When clicked, the owner of the site that posted the adsense advertisement will be paid 0.68 USD, and Google will receive a fee of 0.32 USD as a commission.
Why Google Adsense is recommended for blog monetization
Google Adsense is not the only program that can advertise on websites.
For example, " revenuehits " or " propllerads " can also post Adsense ads.
But by far the most popular among bloggers is google adsense account.
Why is that?
Reason ① Google is the strongest on the web
Google is the most used service in the world.
Google, which has more assets and is less likely to go bankrupt, is reliable.
That's why many companies advertise and many bloggers subscribe to Adsense. We have a solid support system.
Reason  High cost-per-click
The average cost per click of Google Adsense is relatively high, average 20 to 30 .
The average cost per click for other programs is around $ 5 to $ 15.
Reason ③ Relevant ads are displayed
Google's search engine is very good. As a result, we serve ads that are relevant to the content of your site and your interests.
For example, programming sites often display "programming school ads." Also, people who frequently search for programming will see programming related ads.
This increases the likelihood of clicks, which benefits both companies and site owners.
How to register google Adsense account [4 steps]
Let's see how to register for Google Adsense.
It only takes 4 steps.
1. Google account registration
2. Google Adsense registration
First, go to the Google Adsense website.
Click "Click here for application" to move to "Application form".
For the site URL, enter the URL of your blog.
For the email address, enter the Gmail address registered earlier.
Check whether you want to receive the information (either is OK) and click "Save and Next".
Next, select "Japan" in "Country or region", accept the usage agreement, and click "Create Account".
Enter your address and phone number to make sure you receive your Adsense payment.
name
Street address
phone number
Please write correctly and click "Submit".
You will need to confirm your phone number.
We recommend that you receive the verification code because SMS is easy.
A "confirmation code" will be sent to the registered phone number. After entering it in the confirmation code field, click "Submit".
3. Paste the code into WordPress
Next, you need to paste the Adsense code into WordPress.
First, copy the code in the red frame from "Link your site to AdSense". Paste the copied code between the HTML <head> and </ head> tags.
For WordPress blogs, the method is easy, so don't worry.
First, click "Appearance" → "Edit theme" from the WordPress dashboard.
Next, click "Theme Header (header.php)" on the right of the theme edit screen.
Paste the code you just copied into the blue frame between <head> and </ head>.
After pasting, return to the "Link your site to AdSense" page, check "I have pasted the code on your site" and click "Finish".
4.Adsense screening
Once the code has been pasted, the review will begin on Google. Judgment times vary, but are often completed within approximately 24 hours.
If you pass the screening successfully, you can finally use Adsense ads.
What to do to keep your adsense review from failing
If the quality of the article is low, it may not pass the adsense review.
Especially recently, the screening seems to be strict.
Here are some basic remedies to avoid failing:
Write at least 10 articles
2000 characters or more per article
Do not write prohibited content (e.g. erotic terms)
Write valuable information
At a minimum, be aware of these writing styles.
Wait for two weeks for re-examination
Even if you request a reconsideration within two weeks of failing, Google appears to have unconditionally rejected it.
Therefore, it is a rule that no re-examination should be sent for two weeks . In the meantime, find out why the review didn't pass and improve your article.
[Must-see for beginners] 5 tips to earn with Adsense
In fact, here are five tips to earn with Google Adsense.
1. Don't rush to apply for google adsense account [Premise]
A common mistake for beginner bloggers is to apply for adsense early on in an effort to monetize.
Then you will lose time due to the judging, and you will not earn any money because the number of accesses is small, and you will be motivated. First of all, let's be aware that "don't rush to apply for Adsense".
2. Write articles continuously
It is important to write high quality articles continuously.
To make money with Adsense, you need to attract a lot of people who visit your blog. The first priority is to increase access.
If you continue to write good articles, your search ranking will easily rise, and the number of visitors will gradually increase.
For quality articles, see Content strategies to increase blog access .
In addition, let's write articles with awareness of SEO measures to increase the number of PV.
For more information,  SEO
3. Write a specialized blog
In order to gain access, a specialized blog is recommended.
Blogs with a high level of specialized expertise tend to rank higher.
Another option is to focus on themes with a high cost-per-click (such as real estate and finance).
4. Know the type of advertisement
There are four main types of Google Adsense.
Text and display ads
Related content
In-feed ads
In-article advertising
Each display is different, so remember the differences easily.
Text and display ads
A banner ad that displays either text or an image.
Become the most common ad.
Related content
It displays the relevant articles of your blog while the advertisements are displayed naturally.
For example, investment-related blogs display ads such as FX and stocks.
In-feed ads
Ads that appear between content are called "in-feed ads."
If it is a blog, it will be displayed on the top page.
In-article advertising
In-article advertisements allow you to place ads in the article, between the body texts.
The click-through rate will be higher because the ads will blend.
5. Think about the place of the advertisement
Adsense ads can be posted by yourself in various places.
Because blogs think there is an "optimal ad location", it's best to test whether placement will change the clickthrough rate.
It is especially easy to click at the bottom of the article. After reading the article, the ads below the article are more likely to be clicked.
[Beginner's note] Prohibited items of google adsense account

Google wrote prohibitions on Adsense in its policy guidelines.
If you break the ban, you can't use Adsense ads for a lifetime.
To prevent this from happening, we've picked up the prohibitions that beginners tend to miss.
Do not click yourself & do not let others click
It is strictly forbidden to click on the ad on the article by yourself.
It is also prohibited to let others click .
At first you may make a little money. However, Google is smart enough to recognize a click by the same person.
Never use your own clicks and clicks on others, as you may not be able to use your Adsense account forever.
Don't prompt clicks on ads
Clicking on advertisements in writing is prohibited .
This seems to be a lead, and this may also result in account suspension.
Therefore, let's display "Sponsored link" and "Advertisement" on the advertisement.
Pay attention to the content
Adult content is also prohibited from including articles in articles.
If an adult is included, it will not pass the examination in the first place.
Adult content standards are specified in Google's content policy.
Make sure that your child can see the content, and that you are not ashamed to see it in front of your colleagues at work.
In short, an article is OK if you can show its contents to others.
Note that posting external links to adult sites is also prohibited.
[Summary] First from google adsense account

Despite the review, google adsense account is the easiest way to monetize.
If you've written a blog for the first time, try a review.
Read More https://thinkholo.com